Companies incorporation, branches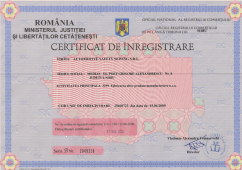 We undergo all the procedure for the company incorporation, no matter the company type chosen by you.
In addition, we provide support as it follows:
– Choose the location. One of our advantages is a good collaboration with the local administrations that are open for foreign investors, strongly supporting them.
– Search for office areas, production holls, etc.
– Office infrastructure services: telecommunications, office equipments, etc.
– Registration in various Romanian directories: Yellow Pages, etc.
– Various administrative formalities, registration forms, obtaining licenses.
Related links: Companies incorporation in Romania, Incorporation procedures, Types of companies